Digital Output Intelligent HART RS485 ModBus Submersible SS316L IP68 20mH2O Level Transmitter MPM4700

Features:
1. Compensation temperature.
2. All stainless steel;
3. Special requirement available;
4. Netting available;
5. Compact size;
6. Light weight


Certificates:
1.RoHS;
2.Exia IIBT6 Ga;
3.Ship-use;
4.ISO

Application:
1.Precise measurement;
2.Liquid;
3.Water

Options:
1.RS485&HART communicator;
2.Intrisic safe version;
3.Fixed flange;
4.Water-proof connection box;
5.Lightening-proof protection box

Specifications:
Basic range(mH2O)

3.5

7

10

20

35

70

100

200

Overpressure(mH2O)

5

10

15

30

50

100

150

300

Note: The min.shrinked available range is 1/5 of basic range;
For the other pressure range between min.range and max.range, but not indicated on the above table, we enlarge the above basic pressure range to produce (overpressure unavailable);
Total accuracy

±0.075%FS(min.) ±0.1%FS(typ.) ±0.25%FS(max.)

Stability

±0.2%FS/year

Compensation temp.

(-10~70)ºC

Operation temp.

(-10~80)ºC

Storage temp.

(-40~100)ºC

Power supply

(10~28)VDC(RS485), (12~30)VDC(HARTâ)

(10~12)VDC(The Ann model, the security gate power supply)

Output

(4~20)mADC

·RS485 communication interface(Custom or MODBUS protocol)
or HARTâcommunication protocol

Load

(4~20)mADC output,(U-12V)/0.02A(Ω)

RS485 bus line could connect with 99 transmitter

Insulation

100MΩ/50V

Shock

20g,(20~5000)Hz

Impact

20g,11ms

Protection

IP68(Transmitter part);IP65(Junction box part)

Media compatibility

Diaphragm: stainless steel 316L

Housing: stainless steel 1Cr18Ni9Ti

O-ring: Viton

Weight

~160g
Outline Construction: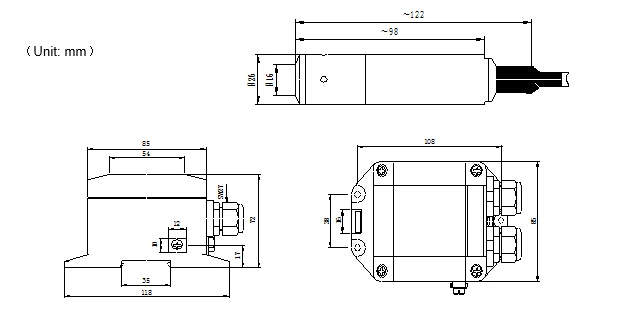 Electric Connection:

Order guide:
MPM4700

HARTâ Intelligent Level Transmitter

Range

Pressure range :0~3.5200mH2O

[0~XmH2O]L

X=actual pressure range, L=cable length , suggested L-X=(1~2)m

Code

Output signal

E

4~20mADC

R4

RS485 communication interface, Custom protocol




R8

RS485 communication interface, MODBUS communication protocol

H

HARTâ communication protocol

Code

Construction material

Diaphragm

Interface

Housing

22

SS 316L

SS

SS

24

SS 316L

SS 316L

SS 316L

Code

Others

C1

M20×1.5 male, face type seal

C5

M20×1.5 male, waterline seal

Yb

Aluminum connection box without display

Yc

MS200 water-proof connection box(default)

Yd

PD140 lightening-proof protection device

F1

Fixed flange

i

Intrinsic safe version ExiaIIBT6 Ga

T

Ship-use

MPM4700 [0~10mH2O]12 ER4 22 Yc the whole spec
Certificates We Have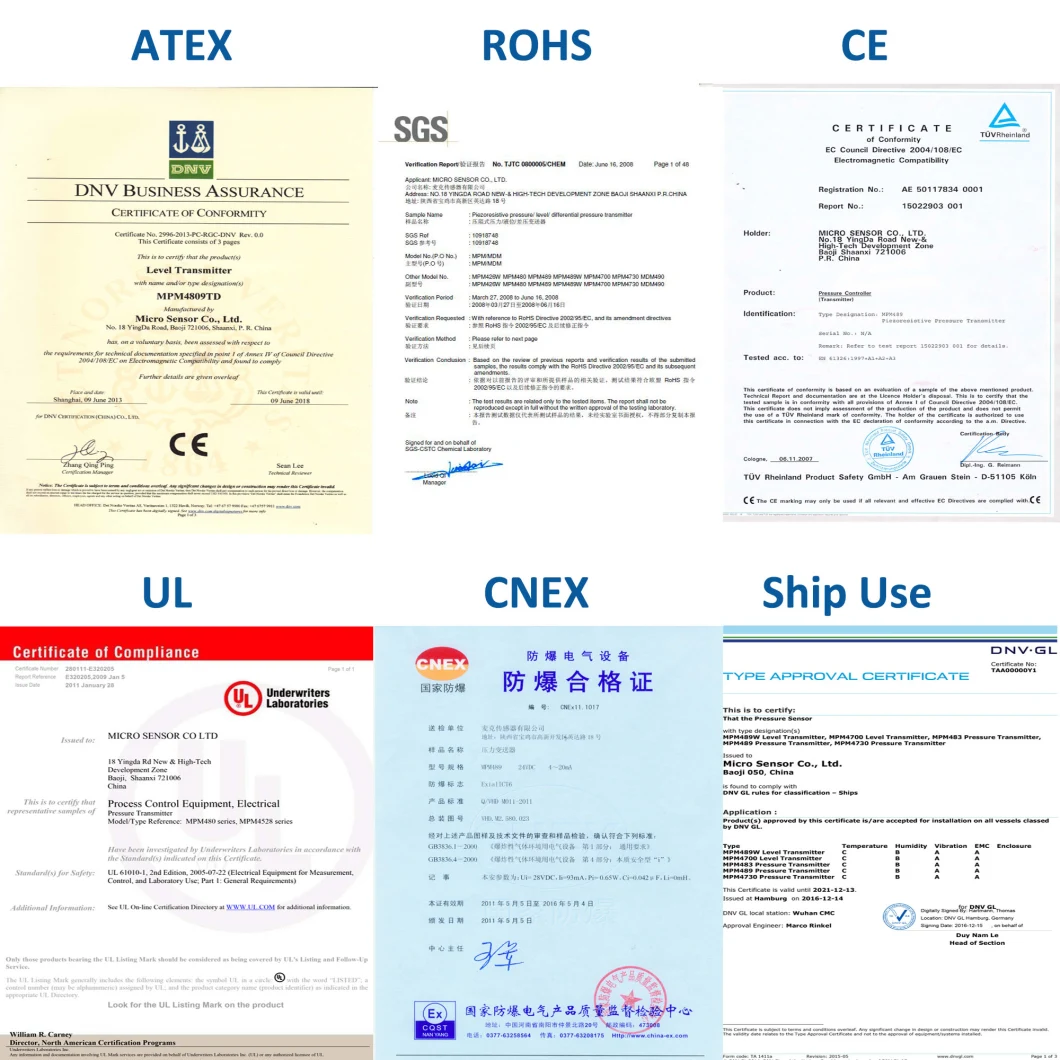 Company Overview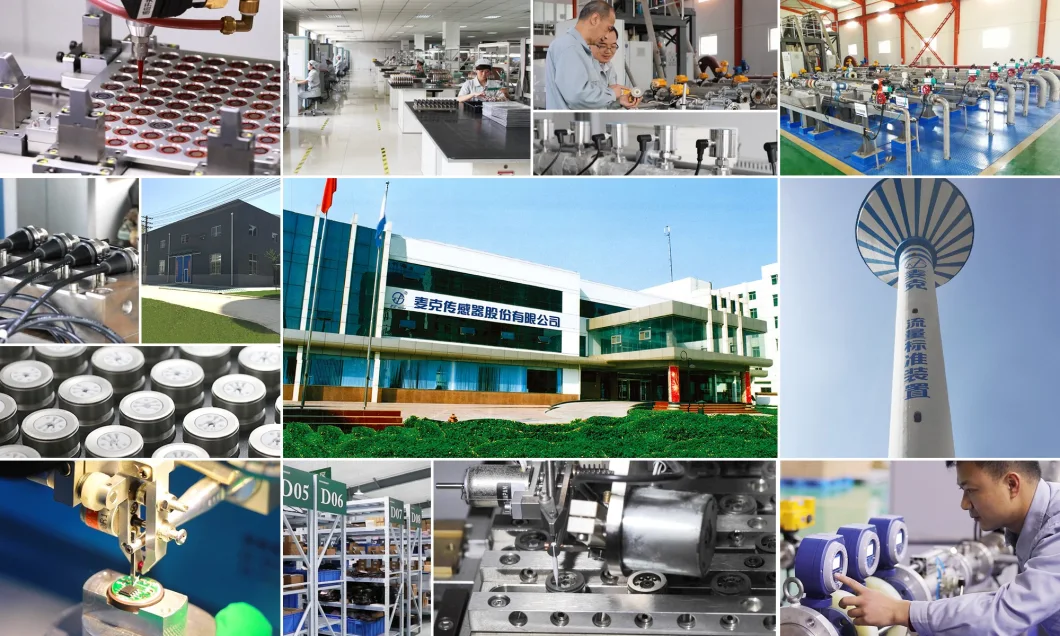 Products Family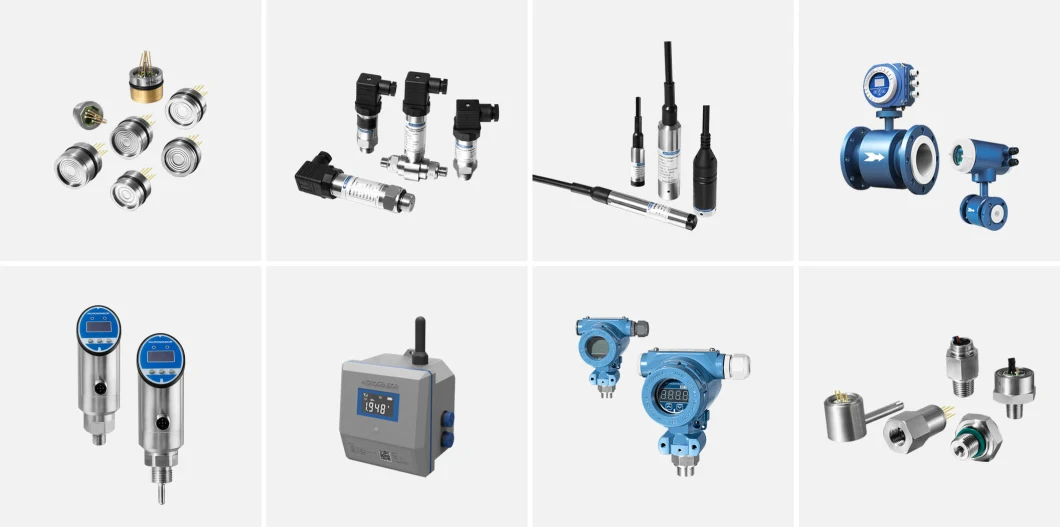 FAQ:
1. Q: Are you manufacturer or trading company?
A: We are 48-year professional manufacturer of Pressure/ Level/ Temperature/Flow transmitters with 4~20mA, Hart, Rs485 & Modbus protocols, pressure sensors with SDI, I2C, 4~20mA, 0.5~4.5V and etc, and wireless IOT measurement transmitters. We provide high quality products with high competitive factory price.

2. Q: What's your quality control system?
A: As an ISO9001:2008 certificated manufacturer, we have strict quality control system, and each product is done fatigue testing, calibration, temperature compensation before shipment. High quality is guaranteed.

3. Q: Is there MOQ with your product?
A: We have no MOQ limits, 1pc for testing is acceptable.

4. Q: Do you provide customized products?
A: Yes, we can print your logo on our products; OEM, ODM & customization are welcomed.

5. Q: What is the warranty of your products? And after-sales service?
A: Our warranty time is 12 months after shipment, and our after-sales will respond with your questions in 24hrs, remote instruction by PC network is always available.

6. Q: What is lead time of your product?
A: We are factory, our lead time is always within 10~15 working days for products without customization, but lead time will vary based on different products. You can check detail lead time with our sales.

7. Q: What international certificates do you have for your products?
A: we have CE, RoHS, UL, ATEX as well as ship-use DNV etc.