Radar Level Transmitter 4-20mA output liquid oil tank level sensor supplier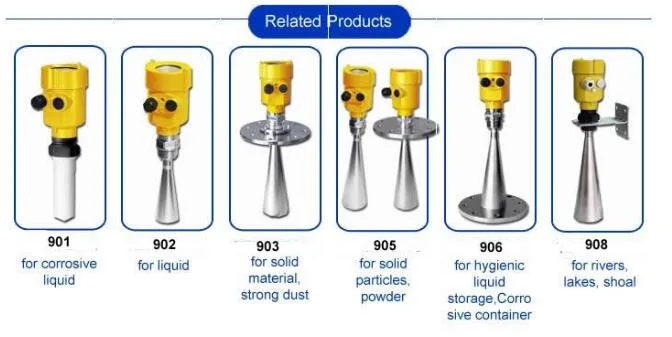 Introduction
This series of radar level meter adopted 26G high frequency radar sensor, the maximum measurement range
can reach up to 80 meters. Antenna is optimized further processing, the new fast microprocessors have higher
speed and efficiency can be done signal analysis, the instrumentation can be used for reactor, solid silo
and very complex measurement environment.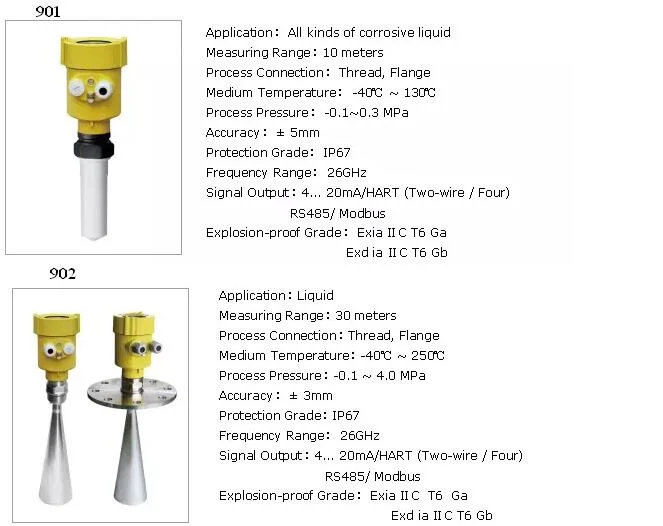 The characteristics of 26G radar level meter:
Ø easy to install; Non-contact radar, no wear, no pollution.
Ø Almost no corrosion, bubble effect
ØSerious dust environment is ok.
Ø A shorter wavelength, the reflection of solid surface inclination is better.
Ø The measuring range is smaller, for a measurement will yield good results.
Ø High signal-to-noise ratio, the level fluctuation state can obtain better performance.
Ø High frequency, measurement of solid and low dielectric constant of the best choice.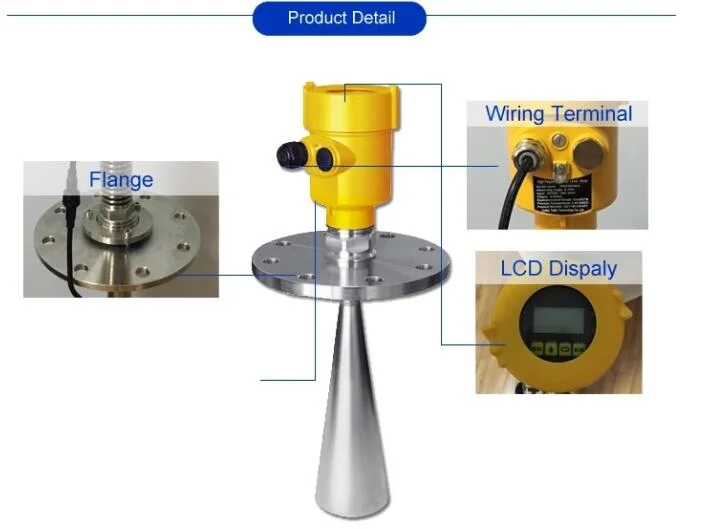 Model selection
Model ATRD- 901/ 902/ 903 / 904/ 905/ 906
P Standard (Non-explosion-proof)
I Intrinsically safe (Exia IIC T6 Ga)
G Intrinsically safe type, Flameproof (Exd (ia) IIC T6 Gb)
Process Connection / material
G Thread stainless steel 304
N Thread stainless steel 304
A Flange stainless steel 304
B Flange stainless steel Universal joint Nickel plated carbon steel
C DN100 / PP / 304 / / Flange stainless steel Universal joint Nickel plated carbon steel
D DN125 / PP / 304 / / Flange stainless steel Universal joint Nickel plated carbon steel
E DN150 / PP / 304 / / Flange stainless steel Universal joint Nickel plated carbon steel
H DN250 / PP / 304 / / Flange stainless steel Universal joint Nickel plated carbon steel
Y Special customization
Antenna type / material
A Horn antenna Φ46mm/stainless steel 304
B Horn antenna Φ76mm/stainless steel 304
C Horn antenna Φ96mm/stainless steel 304
D Horn antenna Φ121mm/stainless steel 304
E Parabolic antenna Φ196mm/stainless steel 304
F Parabolic antenna Φ242mm/stainless steel 304
G Special customization
Seal / Process Temperature
V Viton/(-40~150) ºC
K Kalrez/(-40~250) ºC
Output
2 (4~20)mA/24V DC 2 wire
3 (4~20)mA/24V DC/HART 2 wire
4 (4~20)mA/220V AC/ 4 wire
5 RS485/Modbus
Shell / Protection Class
L Aluminum /IP67
Q Stainless steel 316L/IP67
Cable Entry
M M20 x l. 5
N ½ ″NPT
Display Programming
V With
X Without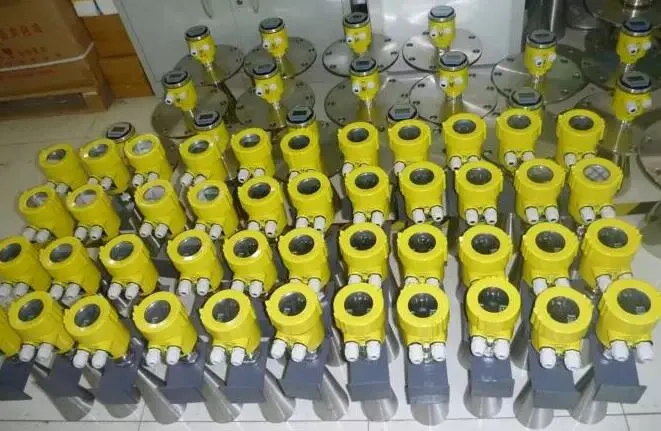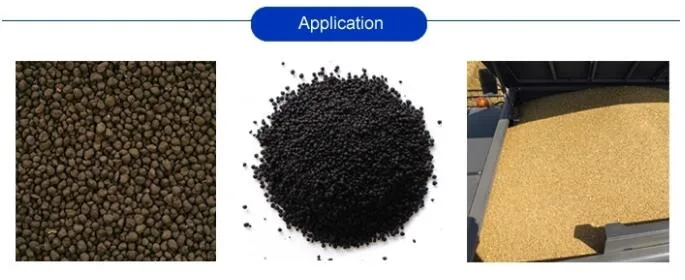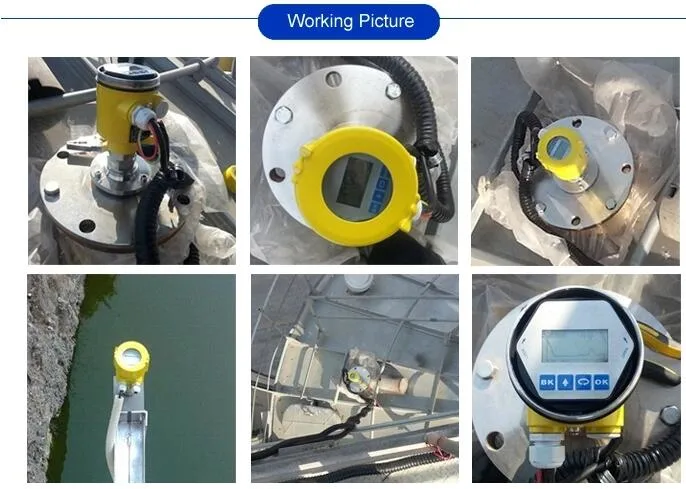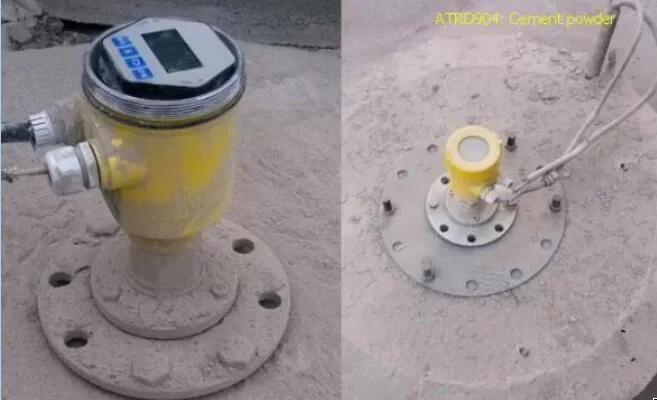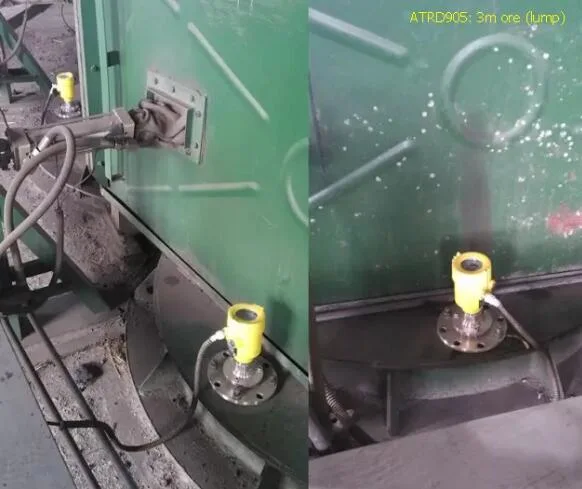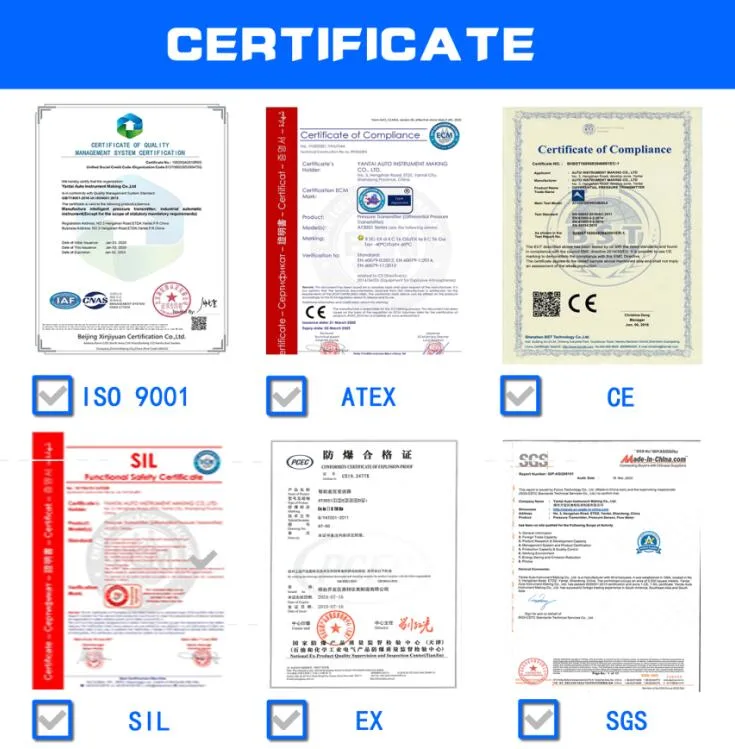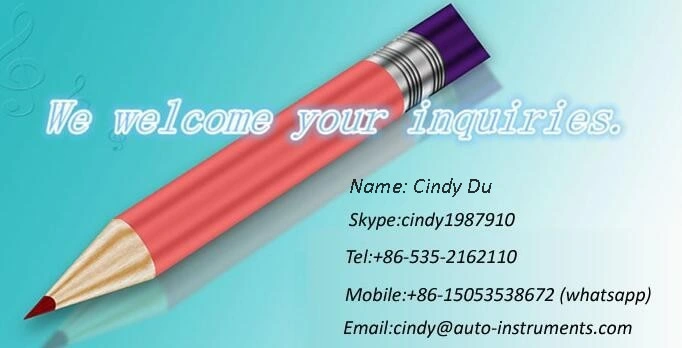 Radar Level Transmitter 4-20mA output liquid oil tank level sensor supplier