26GHz corrosive liquid radar type tank level transmitter radar level transmitter
1.LONN1000A Series Radar Level Transmitter is high-frequency level measuring instruments with the maximum measuring distance up to 70 meters.
2.The antenna is further optimized
3.The new-type microprocessor can perform higher rate of signal analysis and processing, making the instrument available for complex measurement conditions, such as reactors, solid silos.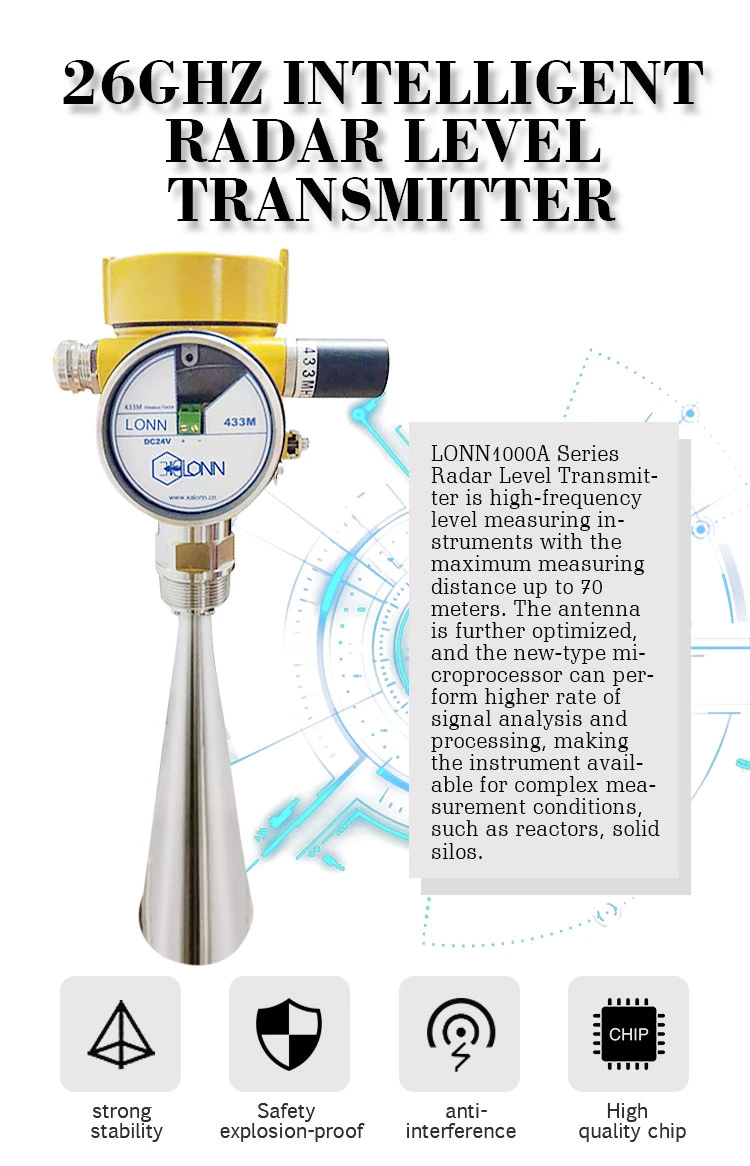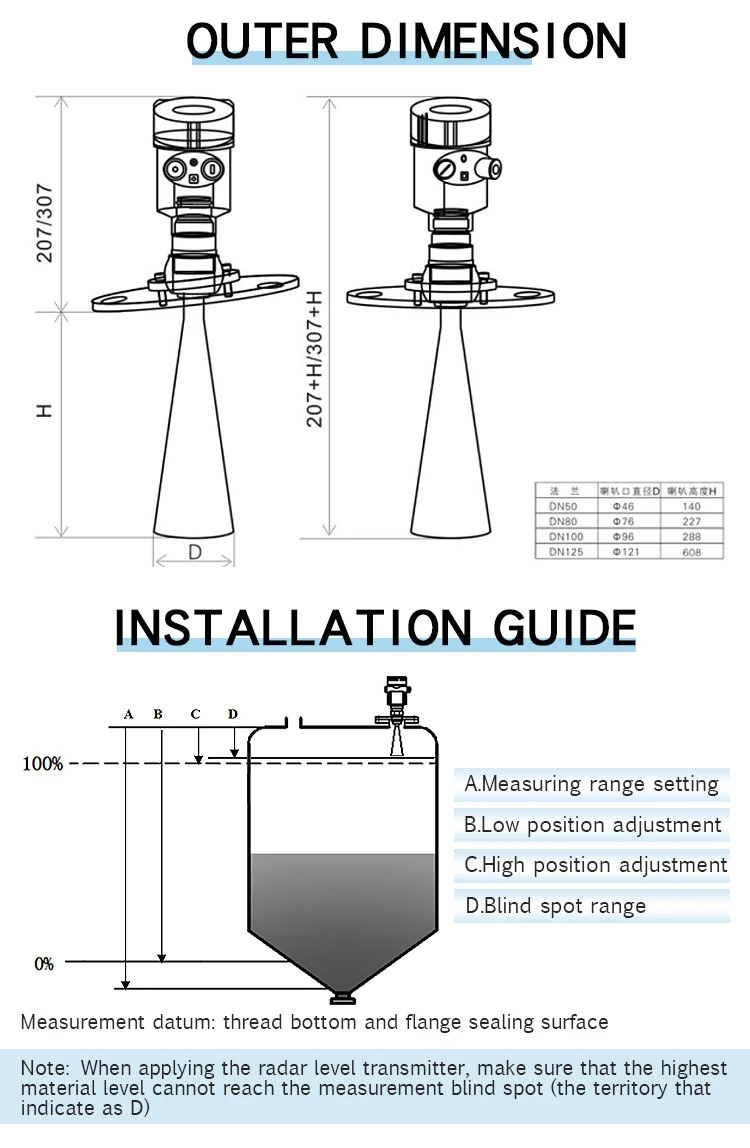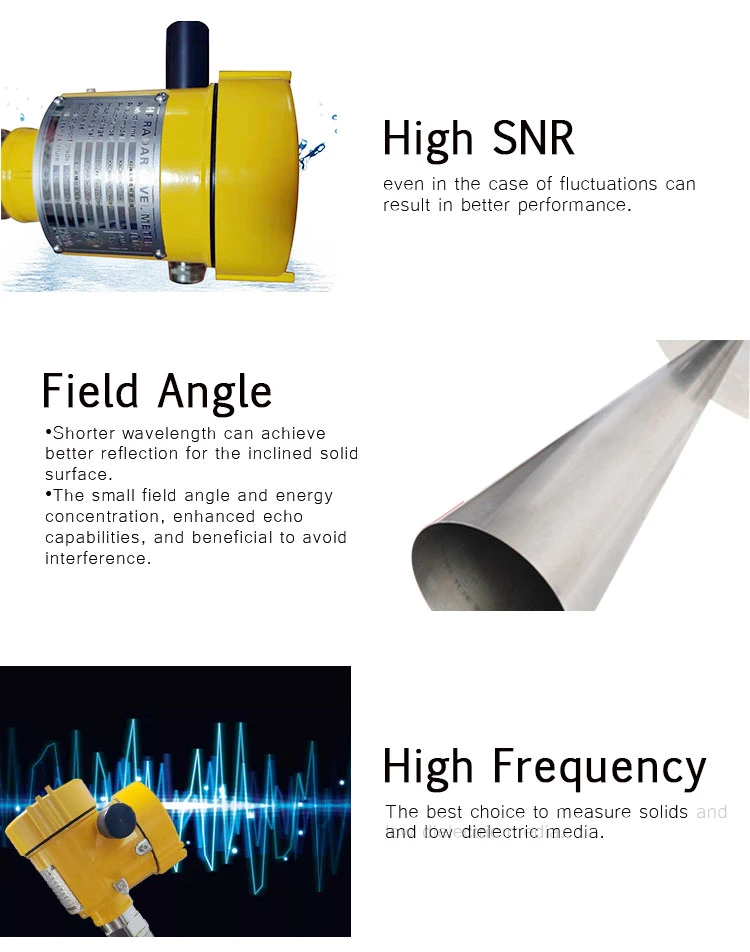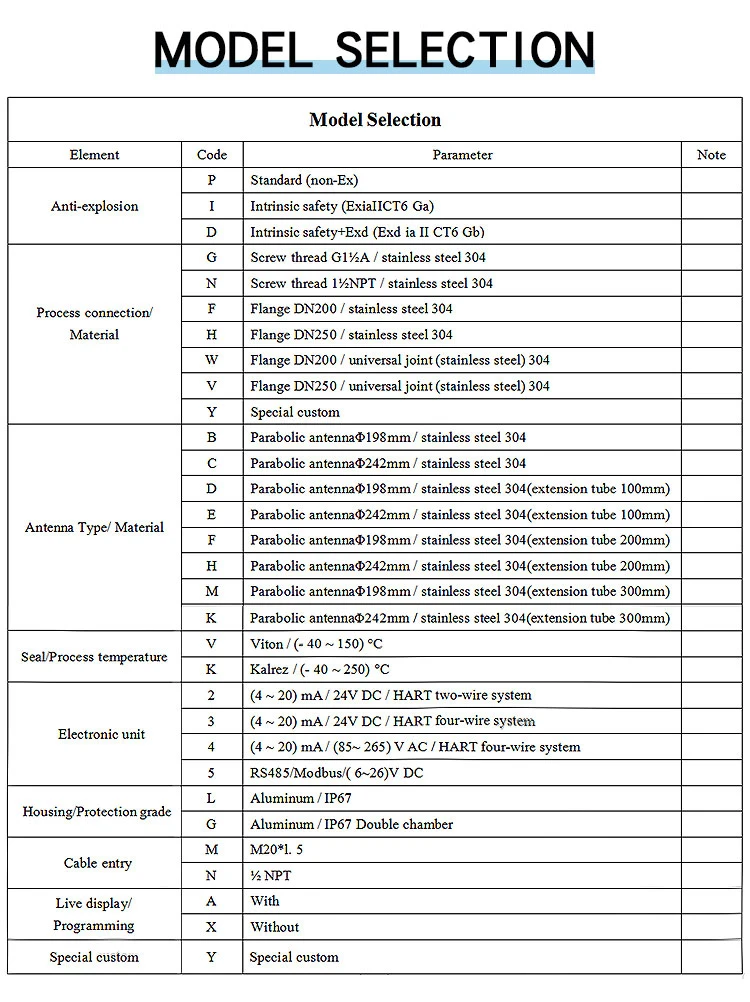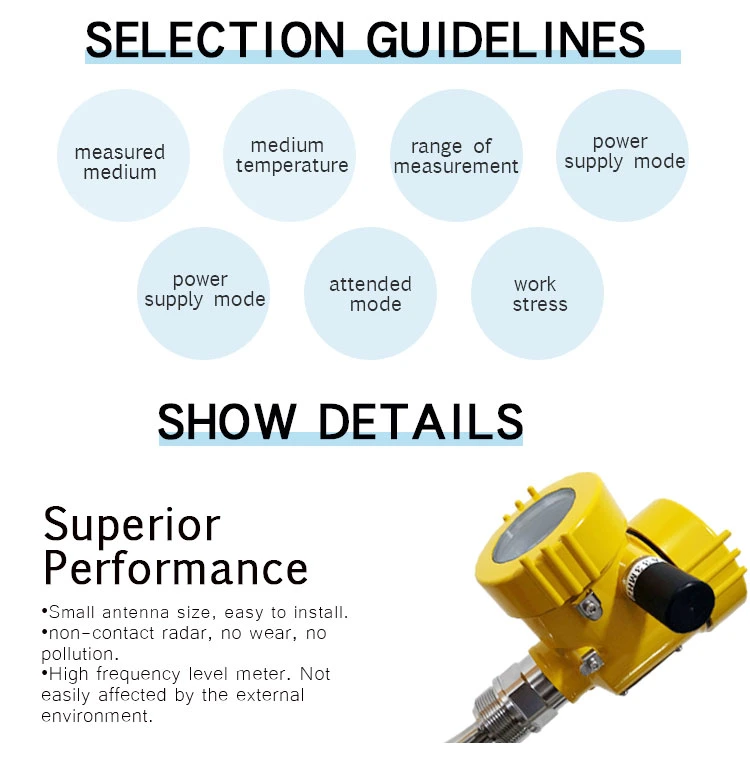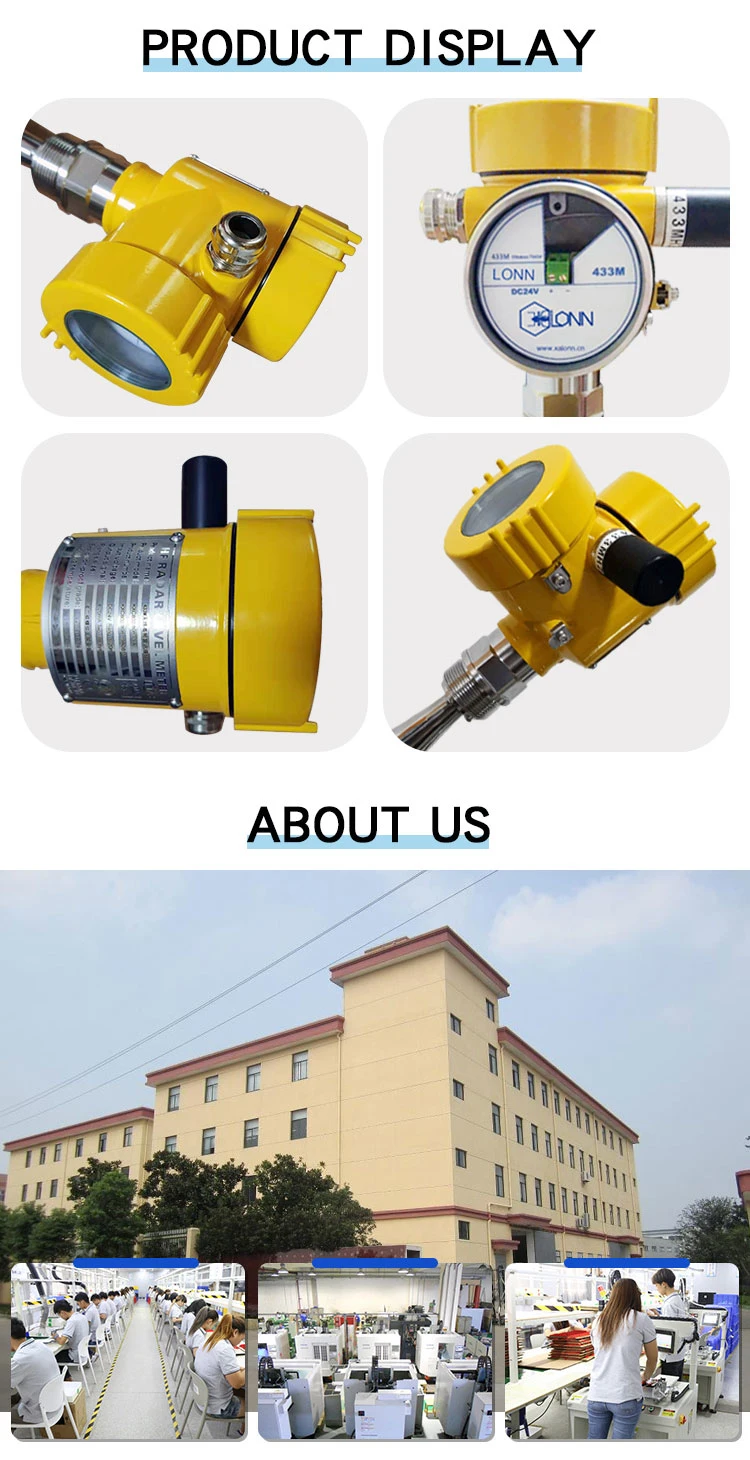 Our Service
1. We provide OEM service and ODM service - For some hot sellers, we designed safe, featured and fashionable packaging. They are not patented, you can sell them with your name and logo as you wish.
2. We can be your office in China, in charge of inspections and shipping. You don't need to worry about what you will get and how you get them from Chine, just trust us, we will do everything for you.
3. Speed, quality and value - that's what most clients want from import. We stand behind each order we manage and deliver and back this with a 35-day written guarantee of satisfaction to our clients; your project will be right at our cost. It's a worry free guarantee!
4. After-sales service - All orders will be guaranteed within 12 month, and we can also make up the defective ones in the next order if there might be some in your orders.