High precision Integrated Digital Liquid Ultrasonic Level Meter
The instrument contains a number of patents from research, with a new signal processing technology, it has advantages of safe, clean, high precision, long life, reliable, easy installation and maintenance, simple reading etc; Widely used in petroleum, chemical, water treatment, steel, coal, electricity and food processing industries, suitable for acid, alkali, salt, anti-corrosive, high temperature, explosion-proof and other areas.
The instrument can be connected to a variety of DCS system through 4~20mA or RS485 (modbus/protocol), provide real time level data for industrial automation operation.
Product Feature

The instrument has the following characteristics:
1. The circuit design on the selection of power supply module of high quality of power supply, selection of componentsimported devices with high stability and reliability, and can completely replace the same type imported instrument.
2. Acoustic intelligence software patent analysis beintelligent echo, without any debugging and other special steps, it has the function of dynamicanalysis, dynamic thinking.
3. The patent technology of acoustic wave makes the instrument accuracy improved greatly, the level's precision can reach ±0.25%, resist to all kinds of interference wave.
4. This instrument is a kind of non-contact instrument, it don't contact with the liquid directly, so it has low failure rate.The instrument provides a variety of installation, the user can test it through the manual .
5. Protection function with lightning and short circuit to all input and output line.

Technical Parameters
| | |
| --- | --- |
| Model | FDYU Ultrasonic level transmitter |
| Pressure Range | 0~15m,20m,30,50m.....(According to the measured range selected) |
| Blind spot | 0.4m~0.6m |
| Measuring precision | ±0.3%,±0.5%(Standard conditions) |
| Measuring resolution | 1mm |
| Pressure | ordinary pressure |
| Instrument display | with LCD display |
| Analog output | 4~20mA |
| Digital Output | RS485/Modbus |
| Power | 24VDC DC12V~36V/22 mA/DC12V~36V/80 mA or AC85V~265V/5W |
| Protection grade | IP65 |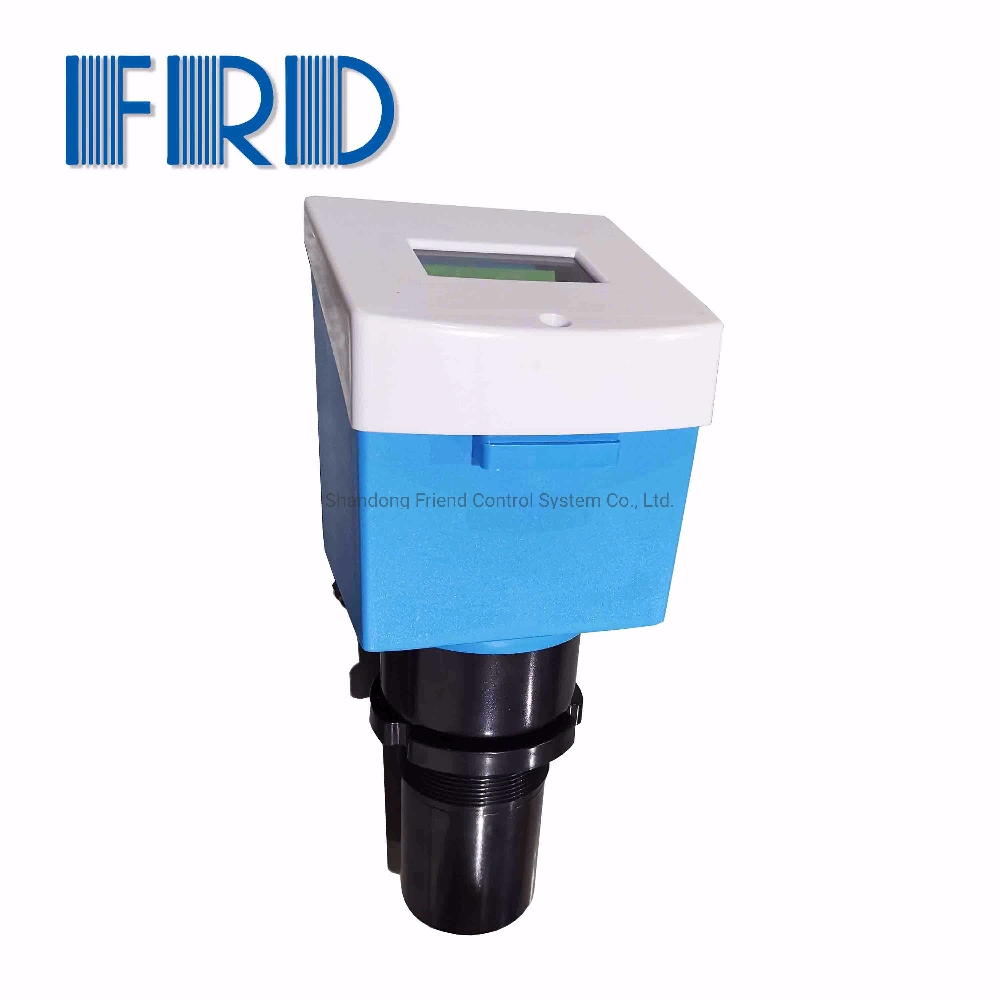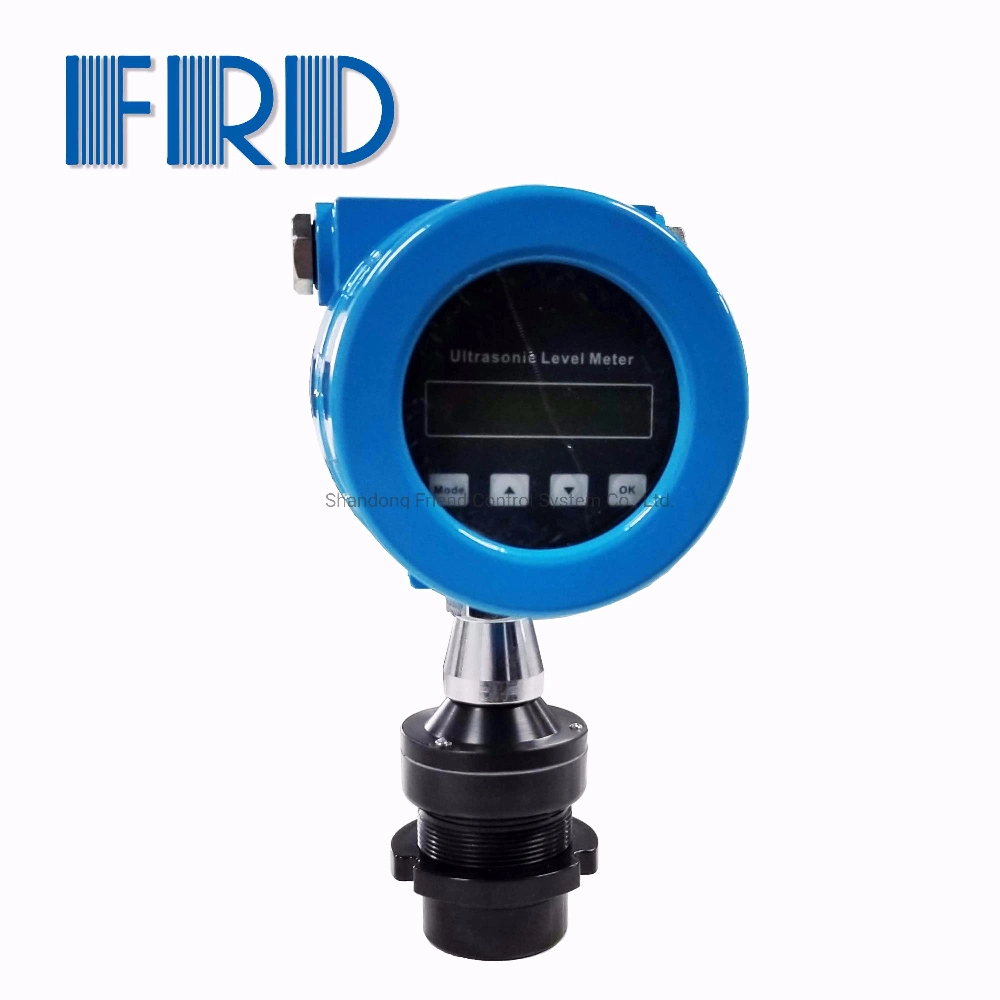 Our Advantage
s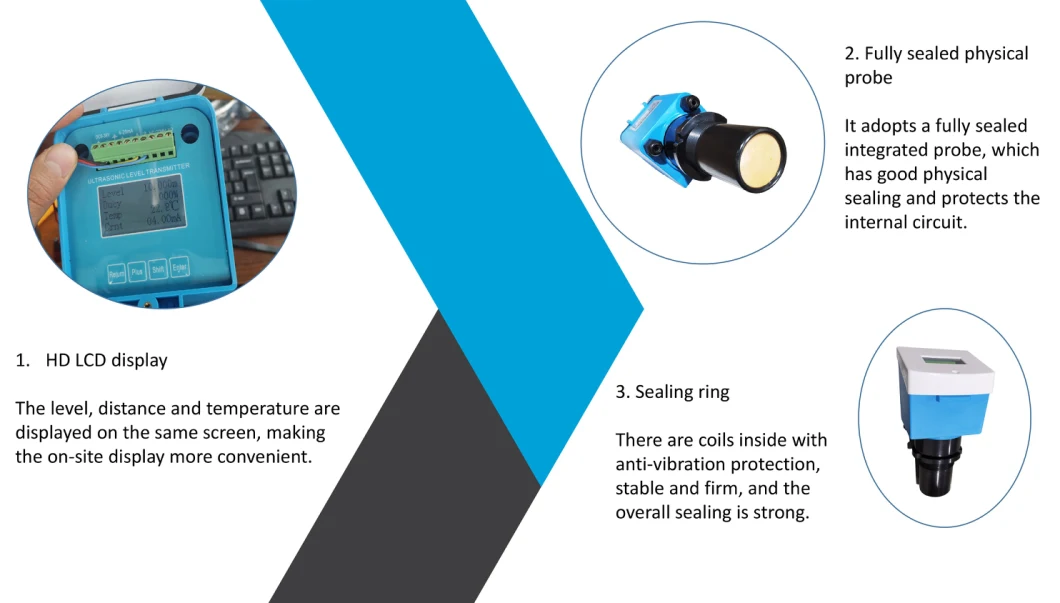 Product packaging