14W 14 Channels Full Bands Cell Phone 5G Signal Jammer , signal isolator, signal Blocker

This 12 antennas all-in-one hand-held portable cell phone scrambler is the private design of JinYaTong Technology.It can block 2G.3G.4G.5G mobile phone jammer, which can also block GPSL1.GPSL2-L5,GPSL3-L4,,WIFI2.4G, 5GWIFI,Lojack RF signals like 315,433,868, this cell phone jammer can meet your target of most general type of affected frequencies. Easy to carry on,it's handheld.Good cooling system with 3 cooling fans inside.

Basic Specifications
JYT-1480B Mobile Phone 2G.3G 4G.GPSL1.2.4GWIFI.315.433.868.GPSL2-L5.5.2G.5.8G.LOJACK.

Model
JYT-1480B
working frequency

Band 1:CDMA&GSM:850 to 960MHz
Band 2:DCS&:PCS: 1,805 to 1990MHz
Band 3:3G: 2,110 to 2,170MHz
Band 4:Wi-Fi: 2,400 to 2,500MHz
Band 5: GPSl1:1570 to 1580MHz
Band 6:4G LTE: 725 to770MHz(American standard) Or 790 to 826MHz (European standard)
Band 7:4G Wimax 2345 to 2400MHz (American standard) Or 2620 to 2690MHz (European standard)
Band 8:315: 315MHz
Band 9:433: 433MHz
Band 10:868:868MHz
Band 11: GPSL2-L5:1170 to 1280MHz
Band 12: LOJACK:135 to 174MHz
Band 13:5.2G:5100-5680MHz
Band 14: 5.8G:5680 to 5900MHz


Parameters:
Output Power: 14W
Power supply: AC110-240V to DC12V
Full set Weight: 2.0KG, Gross weight: 2.5kg
Size: 195*102*48(not Include Antenna)
Length of antenna : 166mm Gain:2.0dbi
Shielding Radius: 10-25meters (depends on the signal strength in the given area)
Working Time: Built-in battery:7.4V/12000mAh Continue working: more than 2.5 hours
Cooling System: High efficiency aluminum alloy radiator, Build-in 3x cooling fan
1.ODM and OEM orders are welcome
2.Total output power: 14W ,Small size design,each bands can adjust to ON or OFF power
3.Jamming range: up to 25m, the jamming radius still depends on the strength signal in given area
3.External Omni-directional antennas all the TX frequency covered down link only
5.Power supply: 50 to 60Hz, 100 to 240V AC
6.With AC adapter (AC100-240V-DC12V),7.4v 12000Mah battery ,Fully charged time is about 9 hours.


Application:
It can be applied at meeting rooms, conference rooms, museums, galleries, theatres, concert halls, churches, temples, restaurants, classrooms, training centers, factories, banks, trains, bus and more Places that require silence, confidentiality and information security
o For some locations of special purpose such as hospitals, gas stations and more, please do field test first to make sure no interference happened to the normal operation of their equipment and instrument.
Warranty: one year from delivery date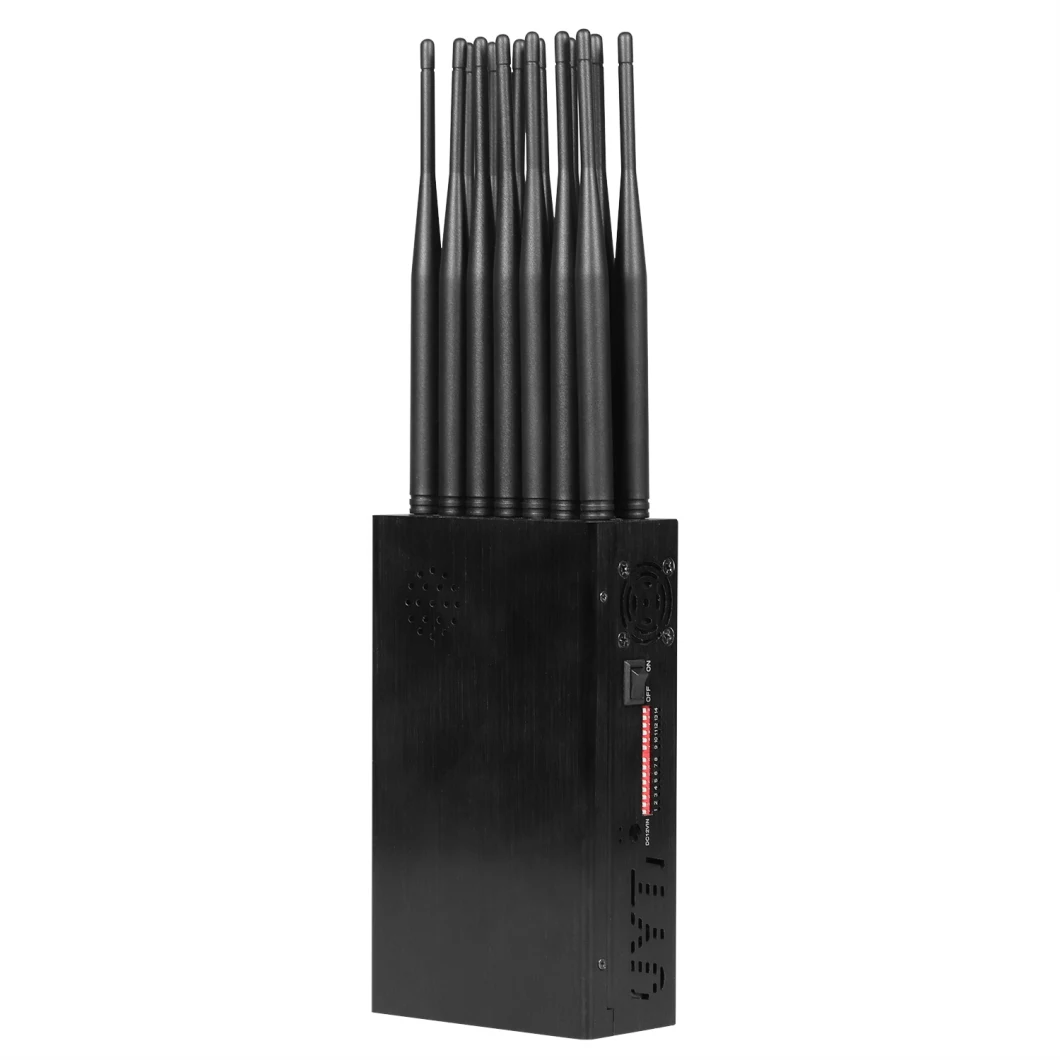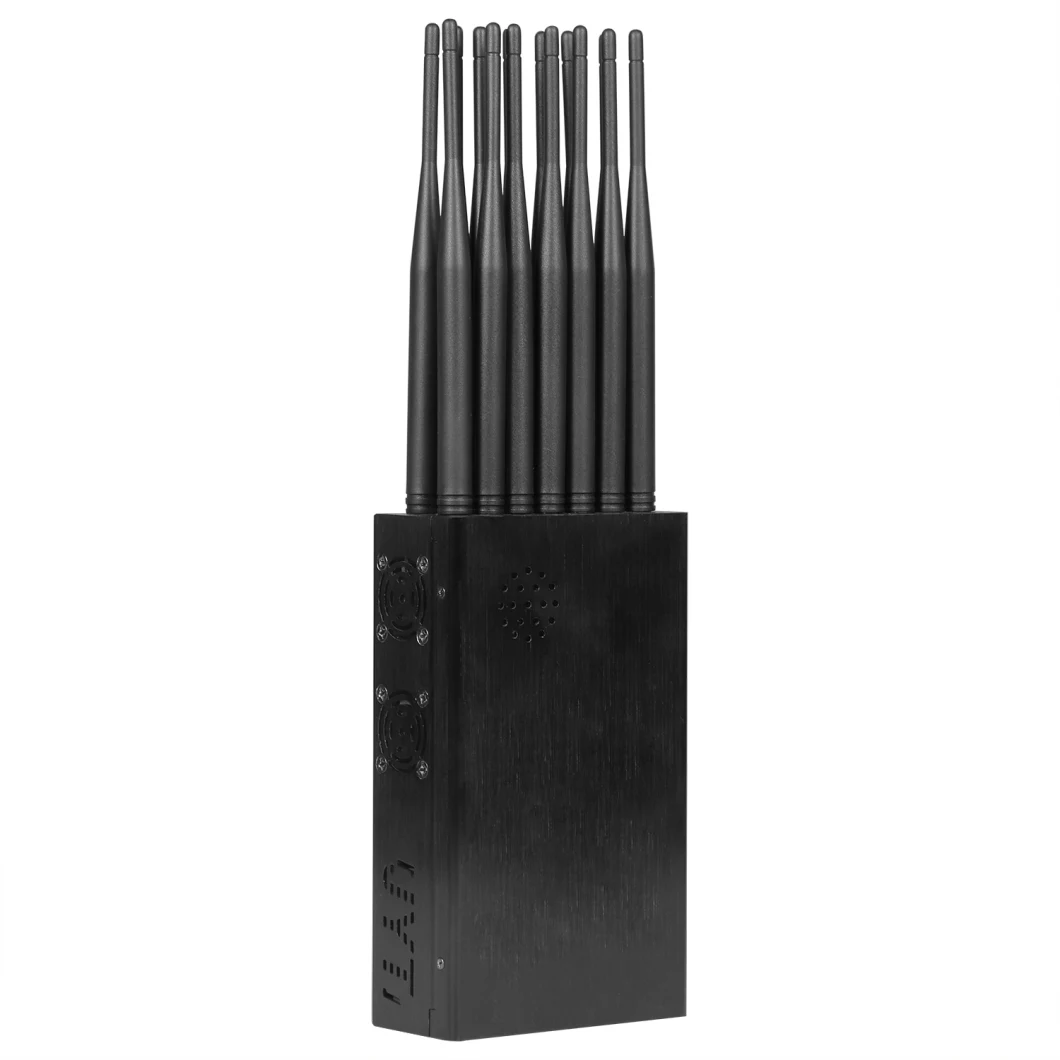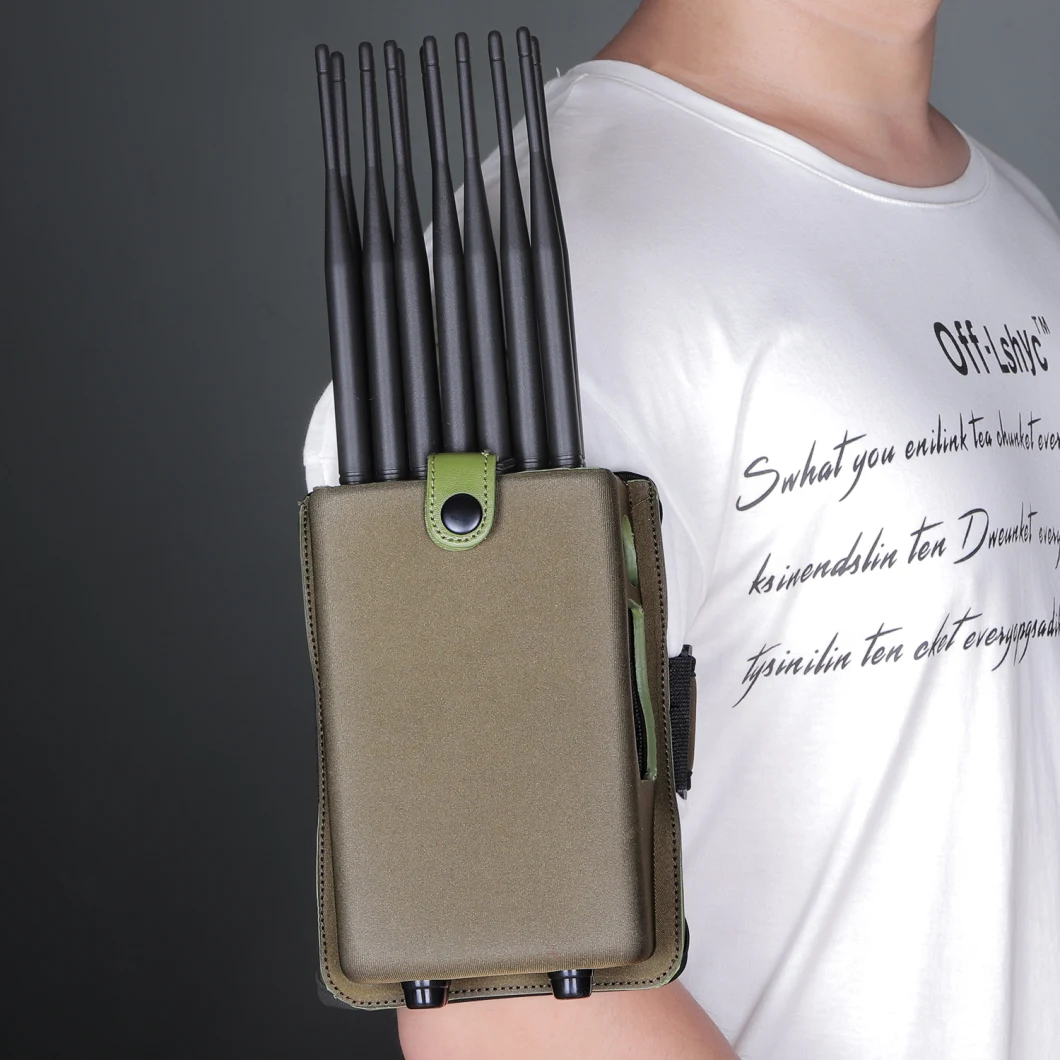 For more details,please do not hesitate to send us an enquiry.