0-5 meter Ex-proof Anti-corrosion Radar Level Ultrasonic Level Sensor Transmitter
Product Description
The gided wave radar level transmitter,adopted 26GHz as transmittion frequency,which make this series have specialties as
below:small beam angle,shich centralize energy,make WNKGDRD5X high ability of anti-jamming,hence hign accuracy and reliable.Small
antenna size,easy to mount and easy to equip extra dust protection,.Small blind zone,good accuracy even for small vessels.Shorter
wave-length,suitable for small power.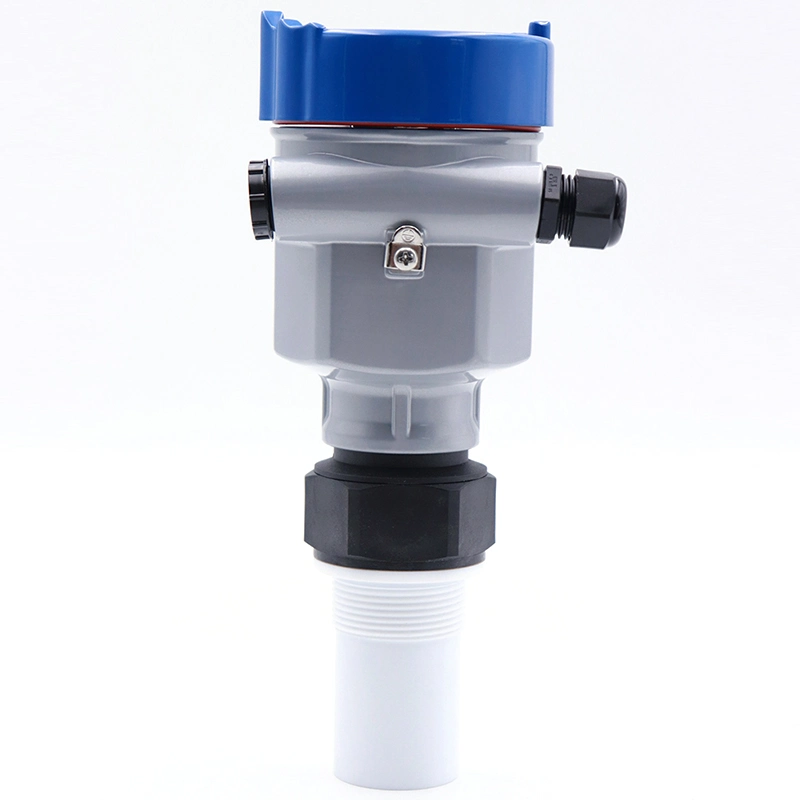 Application:Level measurement in liquids,especially erosive liquids, under easy process condition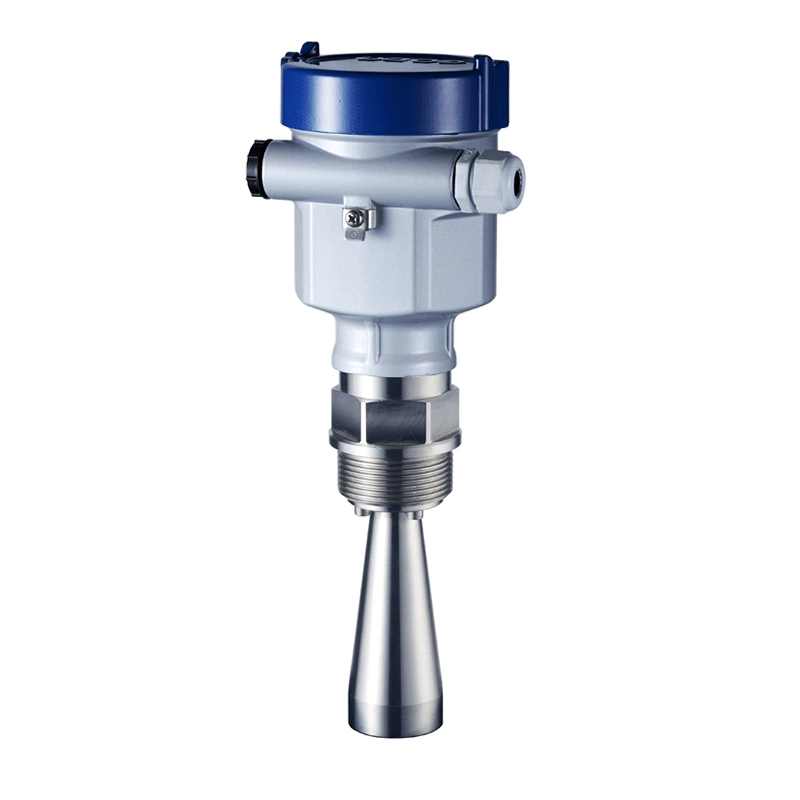 Features: Multiple patented antennas, anticoagulation, anti-attachment, min transmitting angle: Solve the problem of large blind
zone and multiple echo that 6G radar has in small tanks.
Application:Level measurement in liquids . For example:oil tanks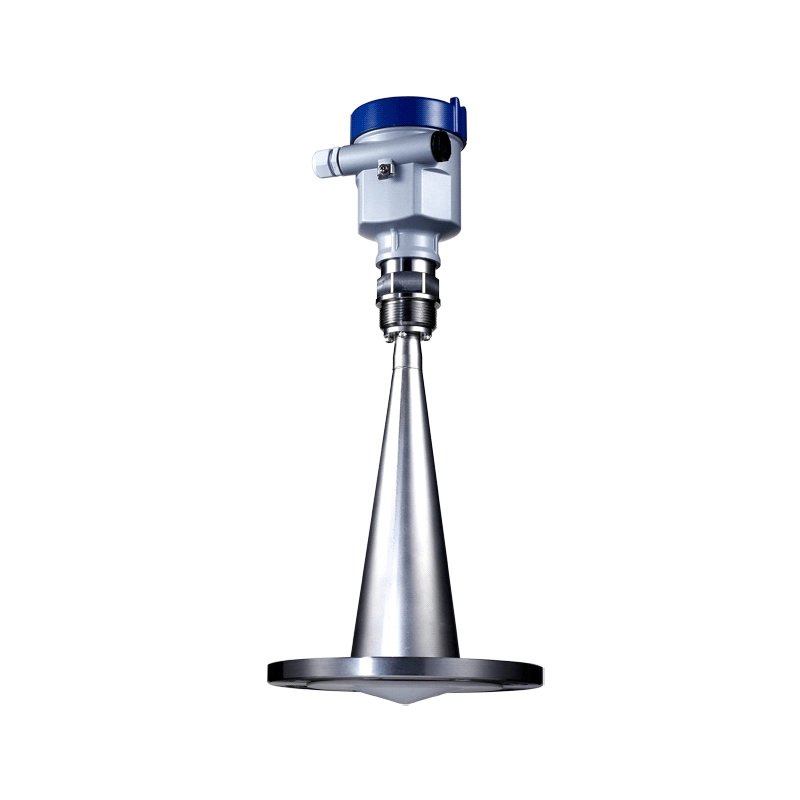 Features: PTFE conic antenna, anticorrosion, anticoagulation.
Application: Measurement of strongly corrosive liquids in the food and medical industries or health-class environment.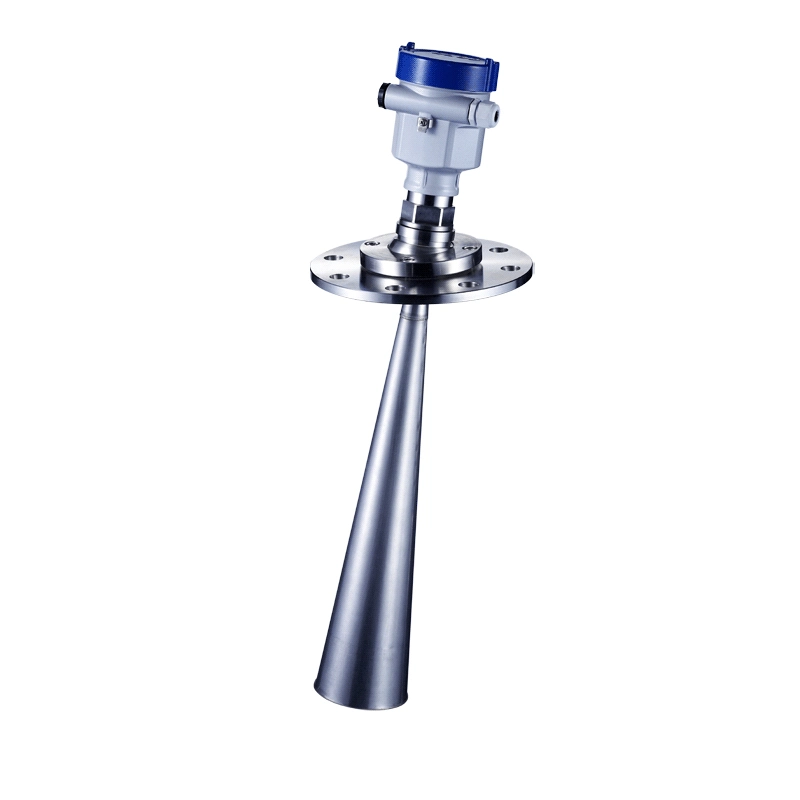 Features: Multiple patented antennas, anti-dew, anti- crystallization, anti-attachment, dustproof, centralized beam. Solve the
shortcomings of 6G radar antenna such as easy to block, large size, large transmitting angle, incorrect measurement and short
measuring distance, etc.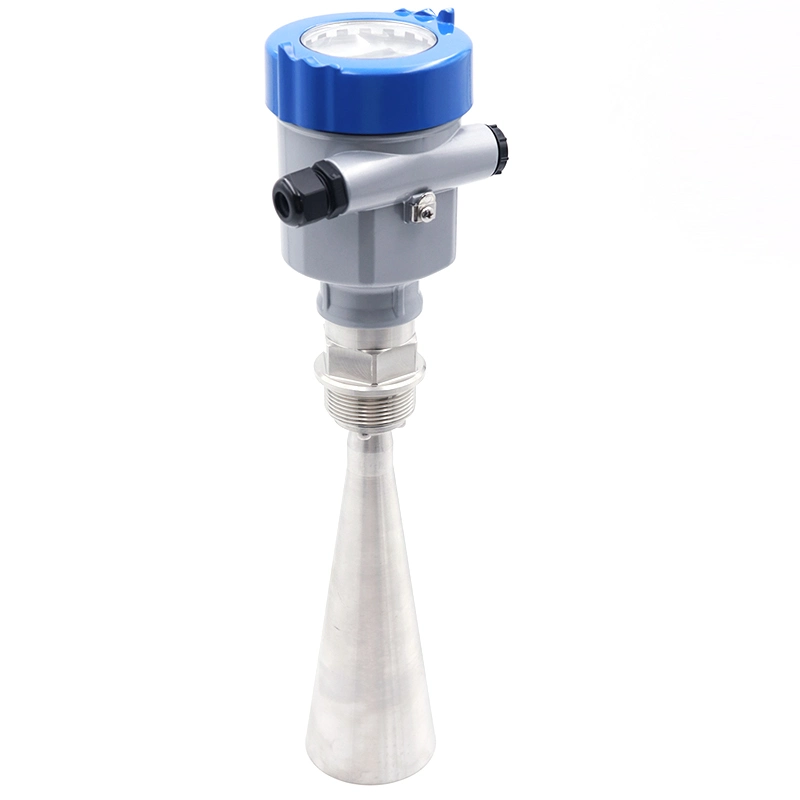 Application:Storage/process vessels under hazardous process condition
Measurement Range:70m
Measurement Accuracy:±15mm.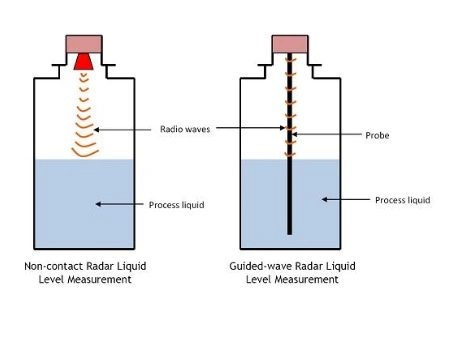 The antenna of radar level instrument transmits a very narrow microwave pulse which propagates at the speed of light in space.
When meeting the dielectric surface to be measured, part of its energy is reflected and received by the same antenna. The time
interval of transmitting and receiving pulses is proportional to the distance between antenna and dielectric surface to be
measured, and therefore the distance between antenna and dielectric surface to be measured can be calculated.
How do we judge when selecting the right model? We need to pay attention to two aspects: 1. Obstacle impact If the ultrasonic wave
or electromagnetic wave from the instrument touched obstacle, a disturbing wave will be generated accordingly. In case of failure
to choose other ideal positions for installation, you could install by choosing the instrument with small beam angle, or adopting
wave guide or by-pass pipe as well. 2. Influence of propagation medium a.Temperature b. Pressure c.Corrosion of propagation medium
d. If any stream or powder out of propagation medium e. The issues concerning crystal of volatile material or powder
conglutination.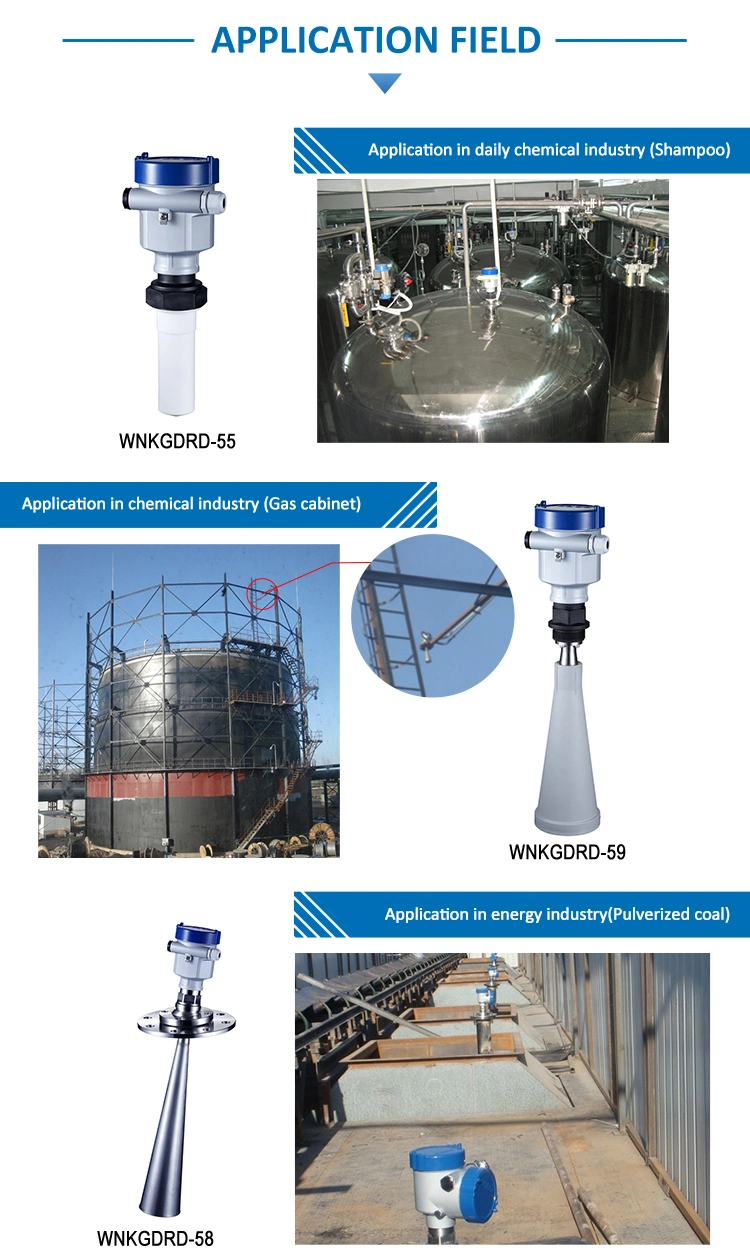 General Parameters



FAQ
Q: Are you trading company or manufacturer ?
A: We are a manufacturer since the year 2004, committed to producing high accuracy, long-term stability, cost-efficient
pressure/level/temperature measuring instruments.
Q: What's your quality control system?
A: Our factory is cerrified under ISO 9001-2015. All products are completed with temperature compensation and 48 hours aging test
before shipment.
Q: What is the warranty of your products?
A: 12 month from shipment date, for non-man-made damages.
Q: Shipping and Delivery
A: Small orders are delivered with DHL, Fedex, TNT, UPS , with delivery time in 4 - 5 business days.
Large orders are recommended to ship by sea